BKIND Nail Polish - Base Coat with Squalane
Manna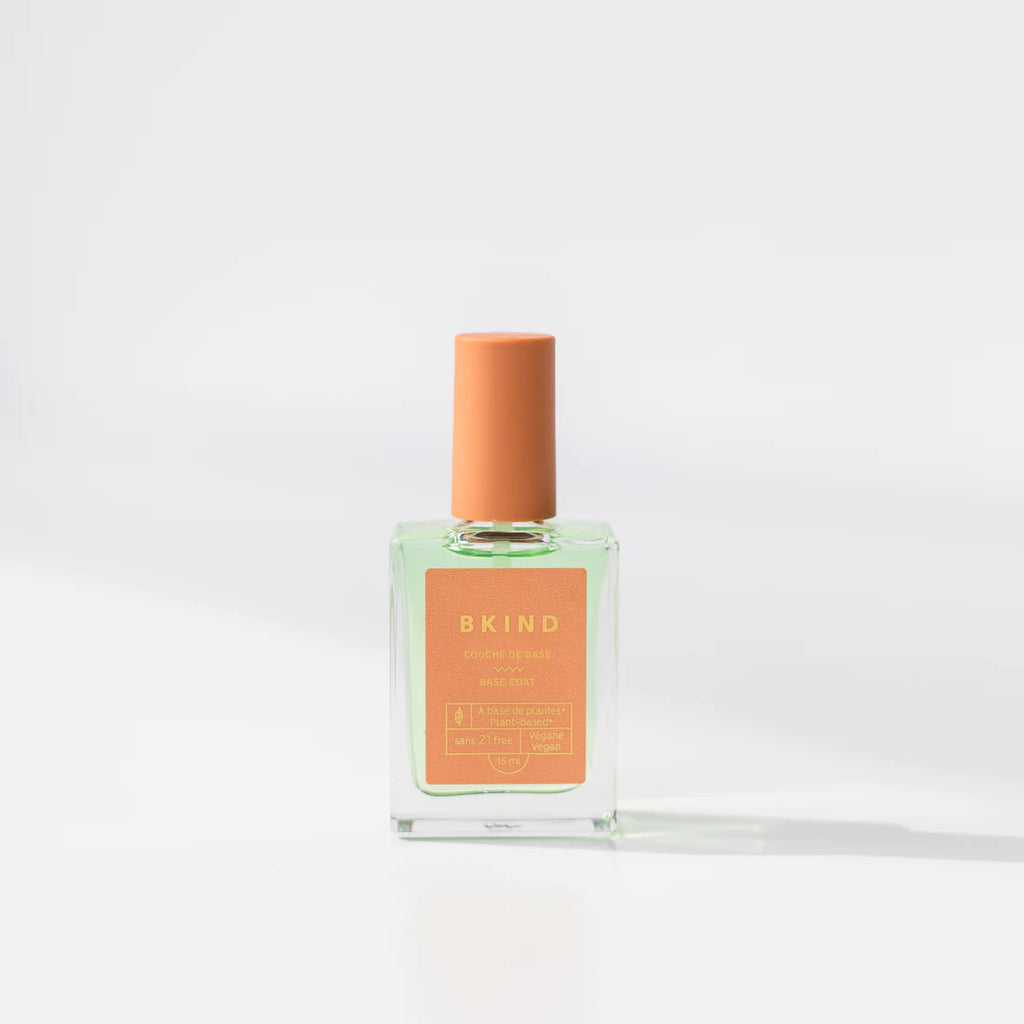 Base coat: fast drying, fortifying and restorative base coat for healthier and protected nails.

Fortifying and restorative, our base coat contains bamboo extract, AHAs, vitamin E and Squalane, an extremely hydrating compound for revitalized nails.
Ideal for soft, poor, thin, breaking nails, it can be applied as a hardening treatment or as a base coat.
Vegan, 73% plant-based, 21-FREE.