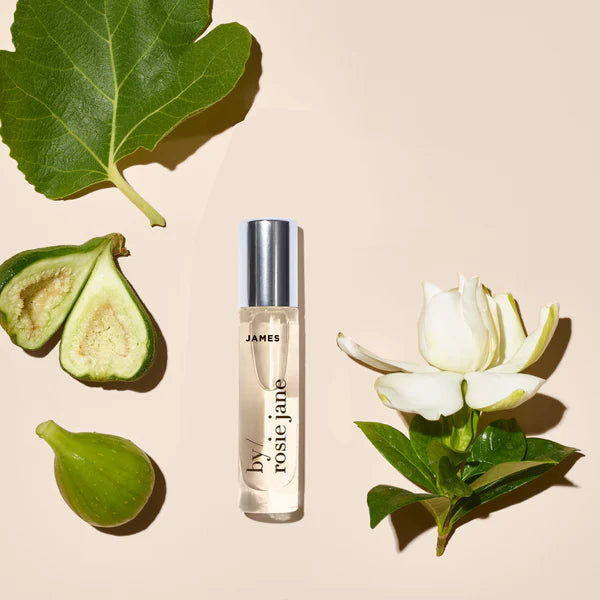 Fig | Amber | Gardenia 
This fragrance is cozy and warm but still light and wearable every day. The combination of amber and fig is in perfect harmony—warm, earthy, light, and wearable.
Ingredients - organic fractionated coconut oil, 3 hexenyl benzoate, 3-Hexenol, ambrettolide, ambroxan, benzyl acetate, cedrol methyl ether, citrus nobilis (mandarin orange) peel oil, coumarin, cyclamen aldehyde, dipropylene glycol, ethyl benzoate, ethylene brassylate, gamma octalactone, hedione (methyl dihydrojasmonate), hyacinth essential oil, indole pure, iso e super, isoeugenol, jasmal, linalool, linalyl acetate, methylbenzyl acetate, methyl benzoate, methyl iso eugenol, triplal, vanillin.
7.5 ml/.25 oz