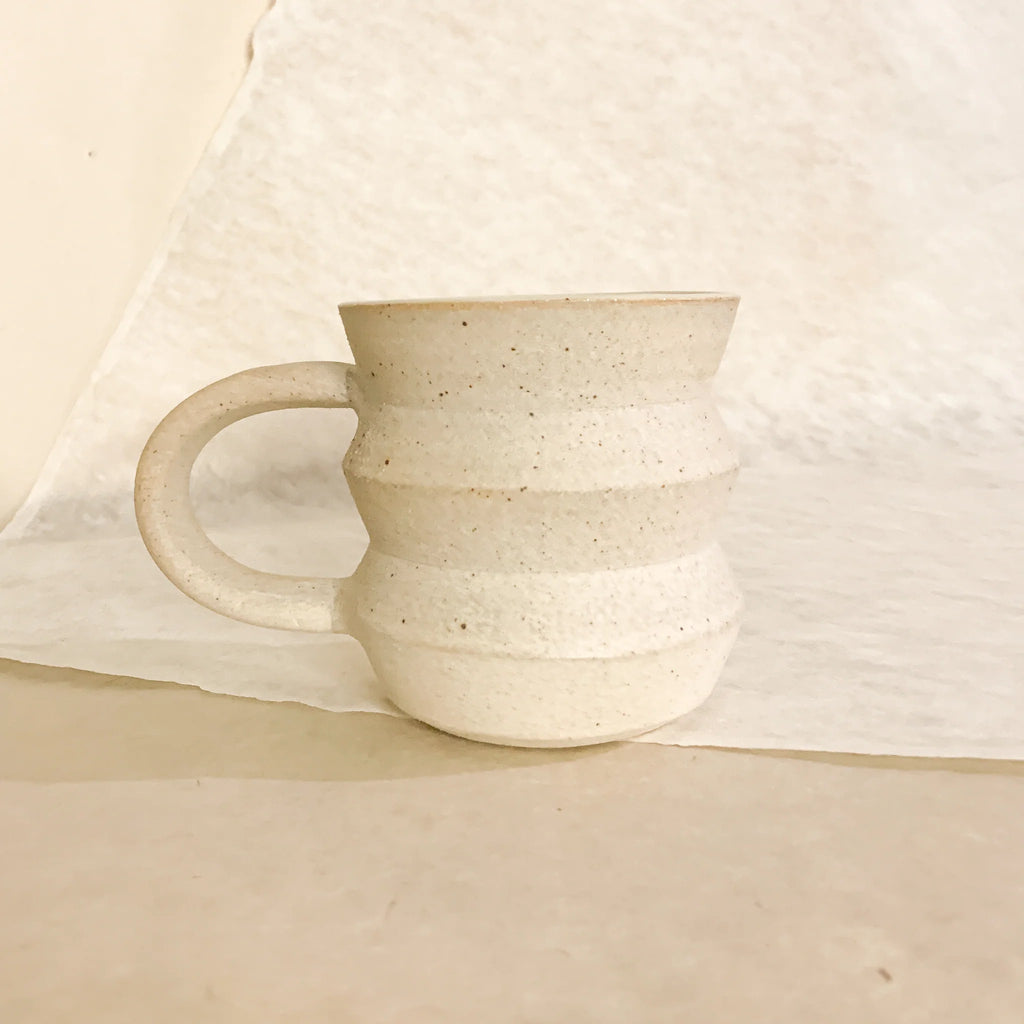 Handcrafted ceramic mug that mixes architectural forms and the simplicity of raw clay to create a feeling of uniqueness and comfort. Exterior is a creme white clay, unglazed. Interior is glazed with a lovely cream color. Each piece is made by hand, and therefore the size and shape will vary slightly. 
Dimensions: Approximately 3.5"x4"
Food safe. Hand wash is recommended.