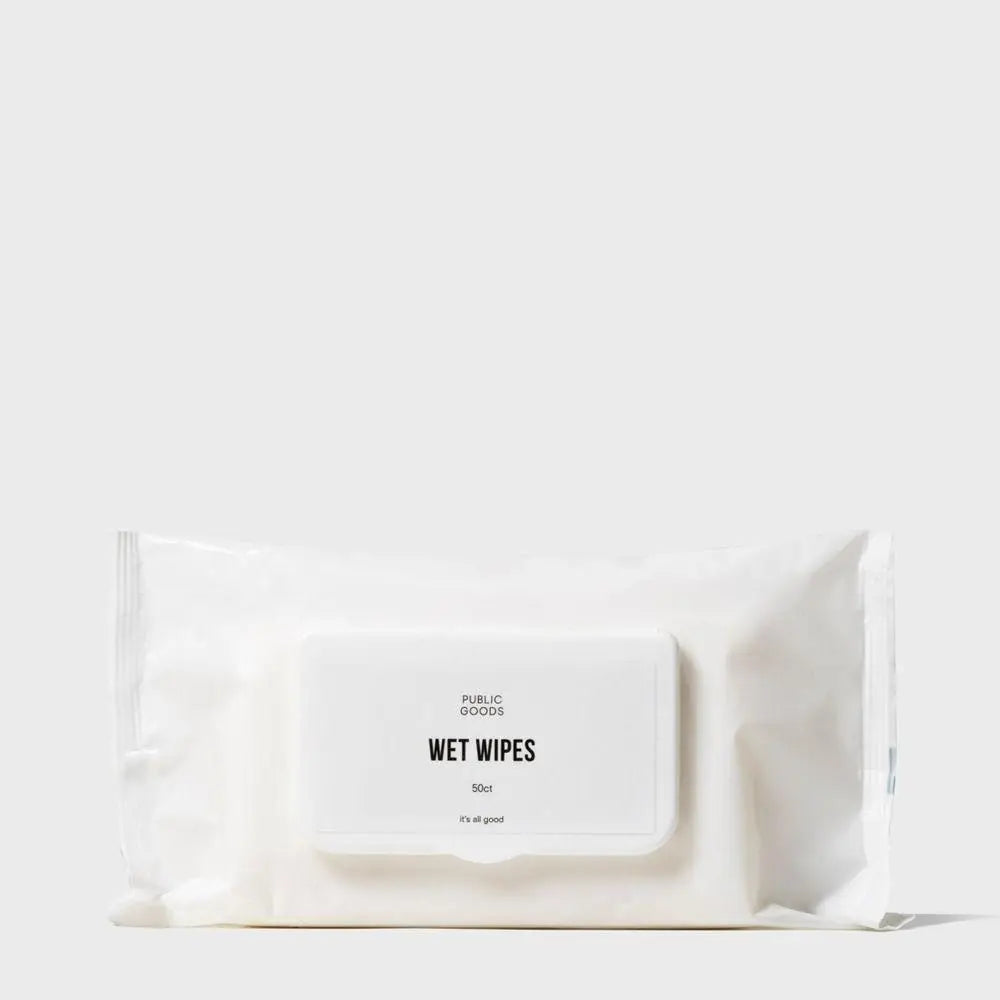 These baby-safe, hypoallergenic bamboo wet wipes are made with a moisturizing blend of aloe, vitamin e, cucumber extract and other nourishing ingredients that soothe the skin while keeping you clean and refreshed. Alcohol and Synthetic fragrance free, so they're gentle and safe for all your personal needs and ideal for sensitive skin. 50ct. 
Each wet wipe is 7"x 6", made with sustainable bamboo, vegan and never tested on animals. This product is vegan-friendly and made with sustainable materials.
Ingredients: bamboo, aloe, vitamin e, cucumber extract, marshmallow extract, oat extract and chamomile extract.
Made in California.