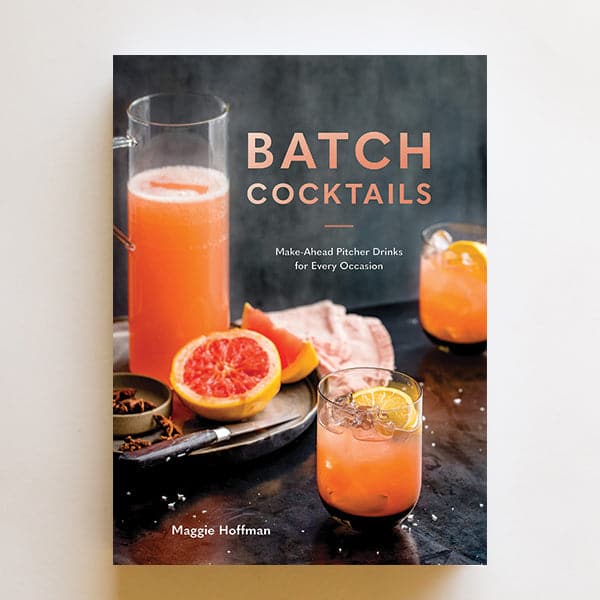 A hip, accessible guide to batch cocktail-making for entertaining, with 65 recipes that can be made hours—or weeks—ahead of time so that hosts and hostesses have one less thing to worry about as the doorbell rings.

In this fun collection, Maggie Hoffman offers 65 delicious and creative cocktails that you don't have to stir or shake to order; rather, they are designed to stay fresh when made ahead and served out of a pitcher.  
Recipes such as Tongue in Cheek (gin, Meyer lemon, thyme, Cocchi Rosa), Friendly Fires (mezcal, chile vodka, watermelon, lime), Birds & Bees Punch (rum, cucumber, green tea, lemon), and even alcohol-free options are organized by flavor profile—herbal, boozy, bitter, fruity and tart, and so on—to make choosing and whipping up a perfect pitcher of cocktails a total breeze.