Modern Proper Cookbook
Manna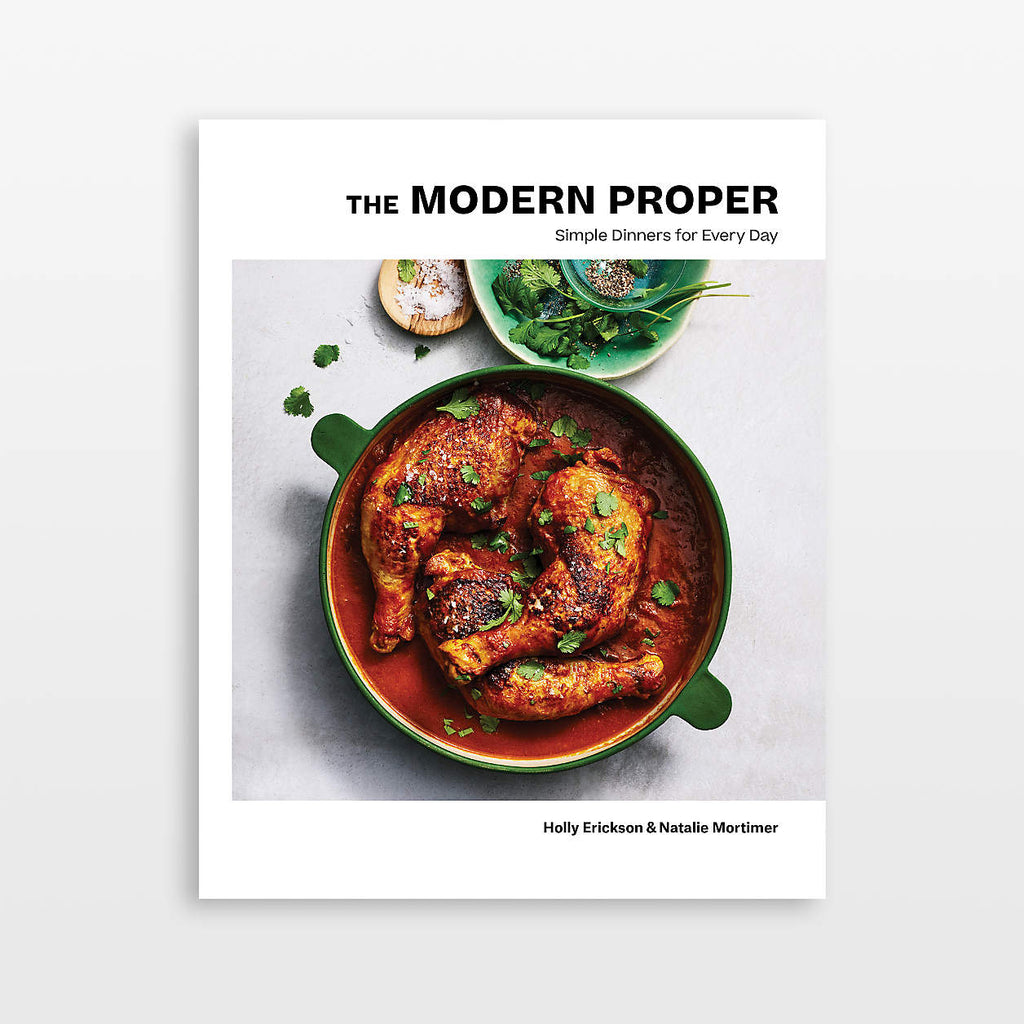 By Holly Erickson & Natalie Mortimer
The Modern Proper will expand your list of "go-to" dishes and turn you into a more intuitive, creative cook.
Whether you're a novice or a pro, a workaholic or a busy parent, this book will empower you with tools, tricks, and shortcuts to get dinner on the table night after night. Every ingredient is easy to find, plus you'll find plenty of swaps and options throughout. Each of the recipes (most brand-new with a handful of fan-favorites) includes prep time, cook time, and quick-reference tags.
With recipes to feed a crowd, an entrée for every palate, a whole chapter of meatballs, and plenty of pantry essentials, The Modern Proper is your new essential cookbook.