Small Rosewood Fork
Manna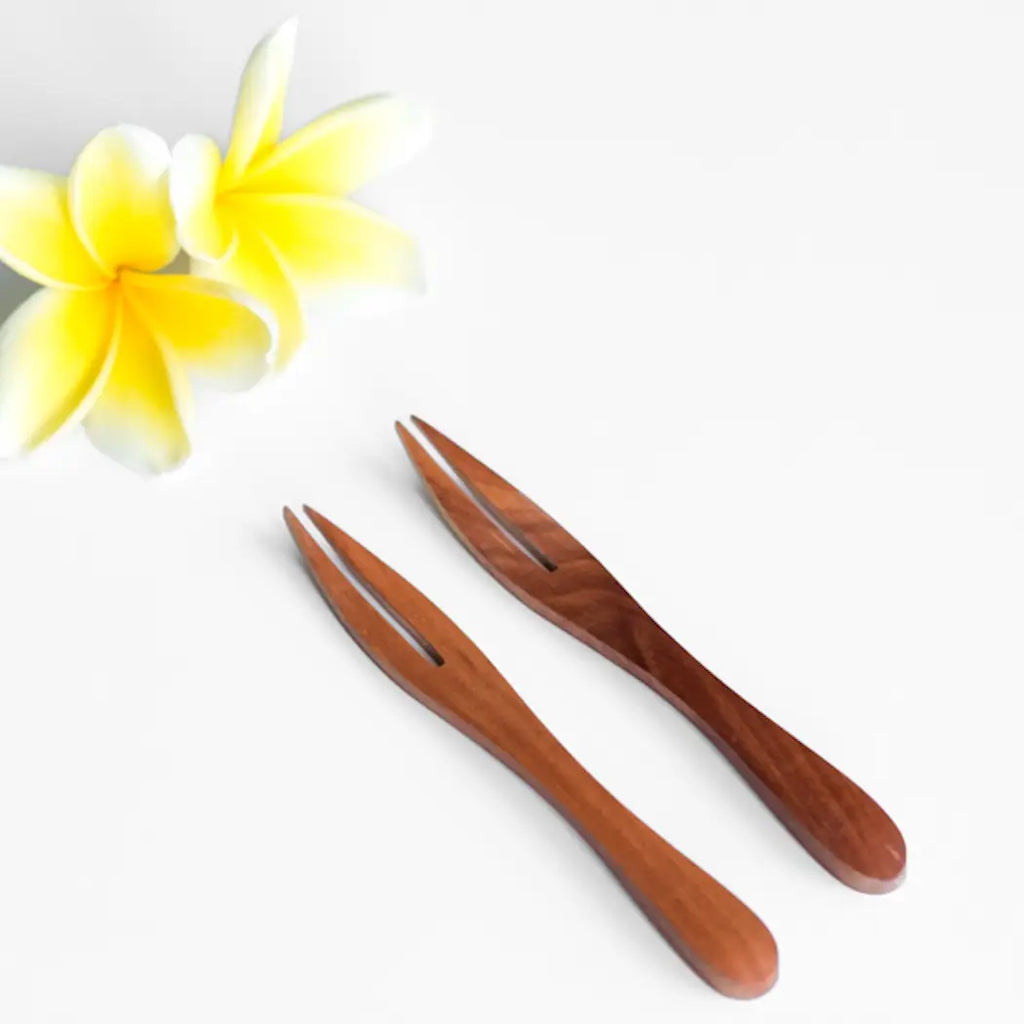 Handmade by artisans in Bali these Rosewood Forks are not only beautiful and unique but also eco friendly. These little forks are perfect for cake or fruit. Color & grain of wood varies on each item due to the nature of their raw materials.
Size - 12 cm / 4.7 inch
Care - Hand wash only (do not soak in water), wipe clean immediately. Do not use in microwave, oven, or dishwasher. Once a month, rub with olive / mineral oil to restore shine.